The general opinion is that a saree may be worn in just one way, which is, draped around the body. However, this traditional style robs you of the chance to show off your uniquely patterned blouse. Therefore, contemporary women are experimenting not only with diverse methods of donning the Indian saree, but also with designer blouses. In fact, every blouse is presented as a work of art, in alignment with the different fabrics, prints and colors associated with various sarees!
Look at my Sexy Waist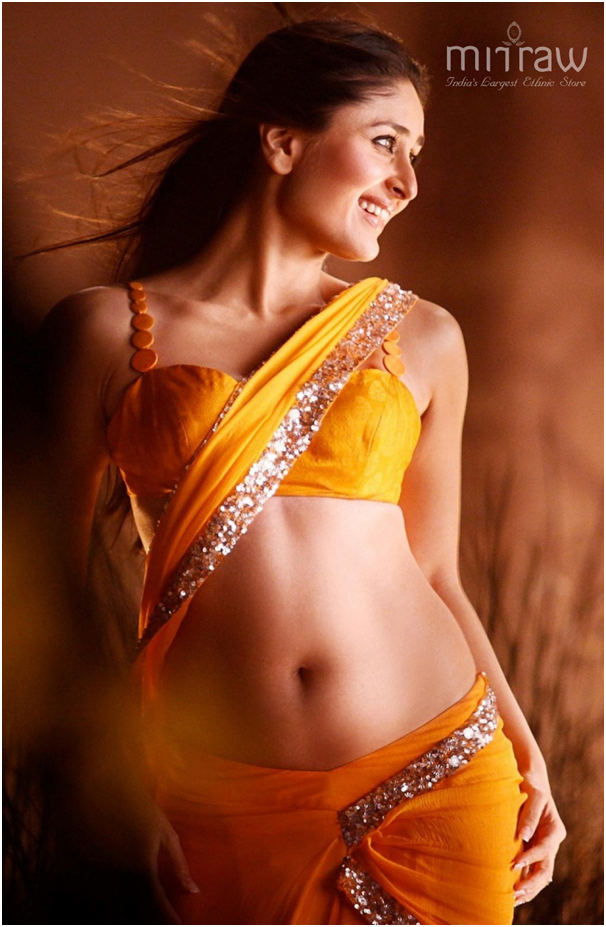 You do get to see plenty of examples of this style on the Bollywood silver screen, as well as at the social events hosted by celebrities. The idea is to expose the waist completely, such that onlookers gain a glimpse of the physical/sexy assets possessed by the slim and well-proportioned wearer!
So, what will you do?
First, hold the pallu of your saree in your hand, at the waist level. Now, pleat it carefully, as you would when you throw it over your waist in the accepted style. You are welcome to keep the pleats slightly smaller than usual, if you wish. Once you are done, pin these pleats on one side of the left shoulder. Considering, that, you have donned a superbly designed, fancy blouse, you need have no worries about exposing it! Just ensure that the fit is elegant and perfect, without creating the impression that you are being raunchy or vulgar.
I have Charming Shoulders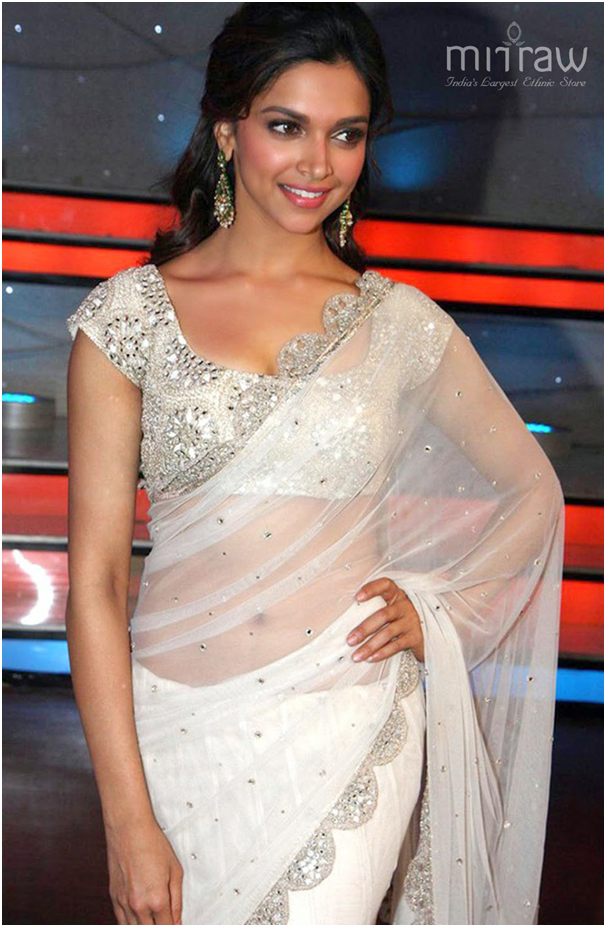 Now, it is quite possible that you are hesitant about exposing so much of skin in public. At the same time, you would like to convey the message that you are not overly conservative.
Well, there is a style for people like you, too. Just focus on the blouse, and not on the saree. To illustrate, request your tailor to stitch wide blouses with innovative necklines. You may go in for U-shaped necks, boat necks, and so on. This will draw attention to your well-shaped shoulders, as well as the designer blouses. Even if you drape the saree around your body in a traditional manner, you will look chic. Just mix-and-match the blouses and sarees in your sarees collection well, always keeping in mind suitable colours, prints and fabrics.
I want to Show off My Back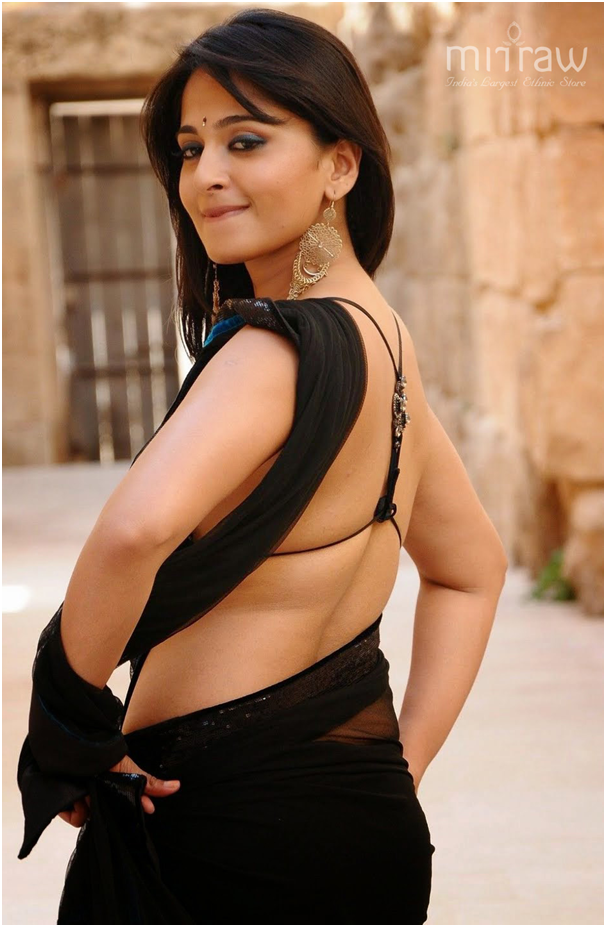 The movie 'Dabangg' ushered in this particular style, wherein Sonakshi Sinha went in for bold displays of her well-shaped back! The trend caught on like wildfire, and you do see many women experimenting with similar styles. Creative designers have shifted their focus from dresses to sarees and complementing blouses now.  Yes, it is possible to give novel shapes and cuts to the generally plain-looking blouse!
Surprisingly, the smaller blouse, if innovatively stitched, serves to enhance the beauty of the larger garment, in a bewitching way! You can look dignified, chic, sexy, or graceful in this kind of attire, depending upon the kind of 'back' you possess! There is a condition attached for this kind of display – you must have a well-toned and alluring back!
Kamarbandh – a Wonderful Accessory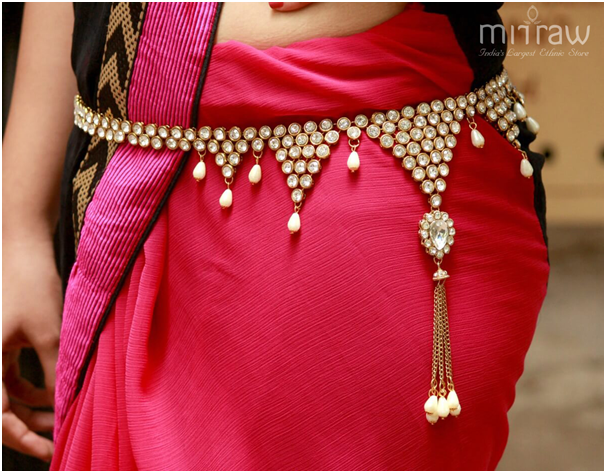 The kamarbandh (waist band) has been in vogue since Ancient Times, wherein royal persona loved to sport it on all occasions. You are welcome to set a fashion trend by using a chunky bit of jewellery to encircle your entire waist! The choice of setting the pallu's style is entirely yours. For instance, you may opt to don the saree in a traditional way. Alternatively, you may pin the pallu on one side of the shoulder. Whatever is the case, it cannot be denied that your blouse must be a designer one, to match the waistband's contemporary looks. Do not worry. You will definitely look hot and alluring!
An Outlandish Presentation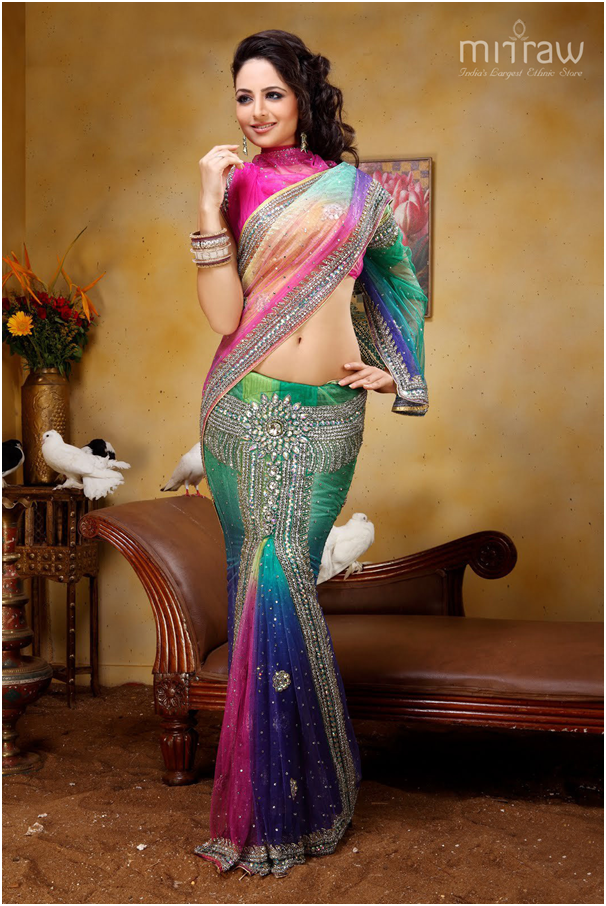 Ah, yes, you do get bored of being the same all the time, especially if you are someone, who loves to experiment with clothing items! Furthermore, you must be bold, and possess the silhouette to carry off the apparel to perfection!
Begin with a halter-necked blouse with a low neckline. It would be good to go for bright colours and geometric patterns, although subtle shades and floral prints are permissible too. Let your saree's pallu go round your neck, halter-neck style, too.
Thus, if you have a healthy sarees collection, obtain trendy blouses and accessories, too. Make an impression wherever you go!
Summary
With changing times, the mindset of the Indian woman is changing too. Many people, like you, desire to experiment with diverse ways of draping the traditional saree around the body.