Open-up Auto Connection
With true wireless technology, we are sure you want something more to it and thus here we are with the Open-up Auto Connection where just opening the case cover will automatically connect the realme Buds Air to your smartphone that support Google fast pair.
Super Low Latency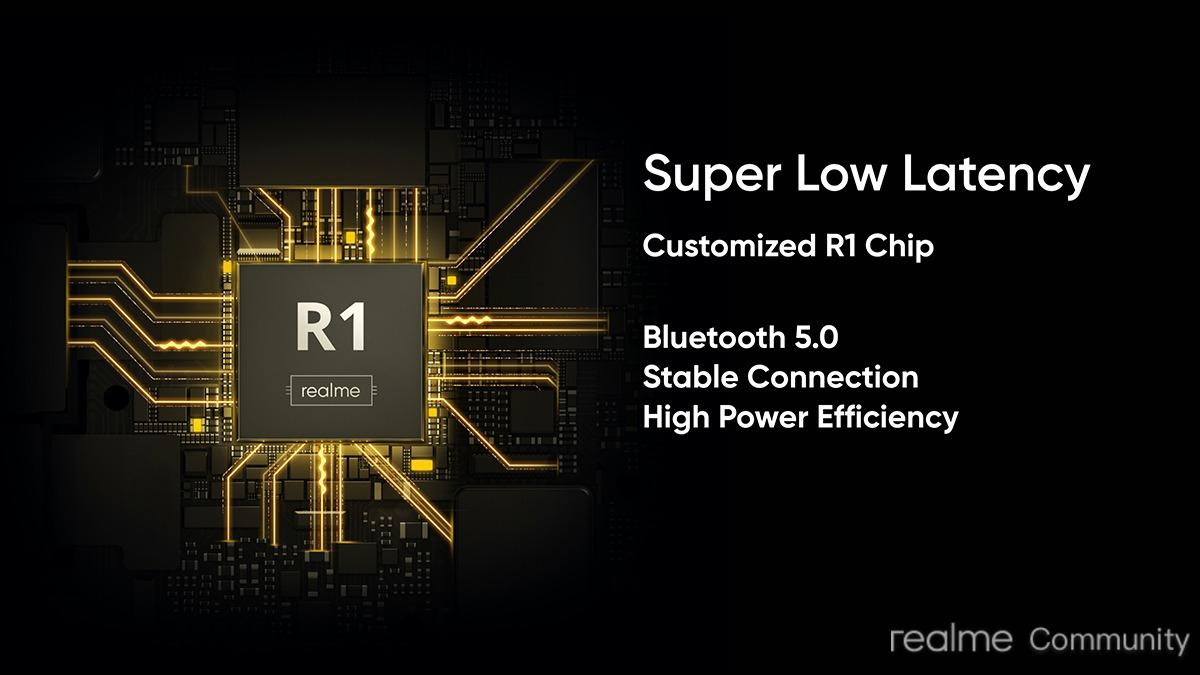 We have customized R1 chip to achieve the lowest possible latency with Bluetooth 5.0 that gives stable connection followed by high power efficiency.
Gaming Mode
We are not stopping just at the low latency, we ensure that your gaming experience is also great thus the realme Buds Air comes with a Gaming Mode that reduces latency even 51% more so that you can the best gaming experience with realme Buds Air.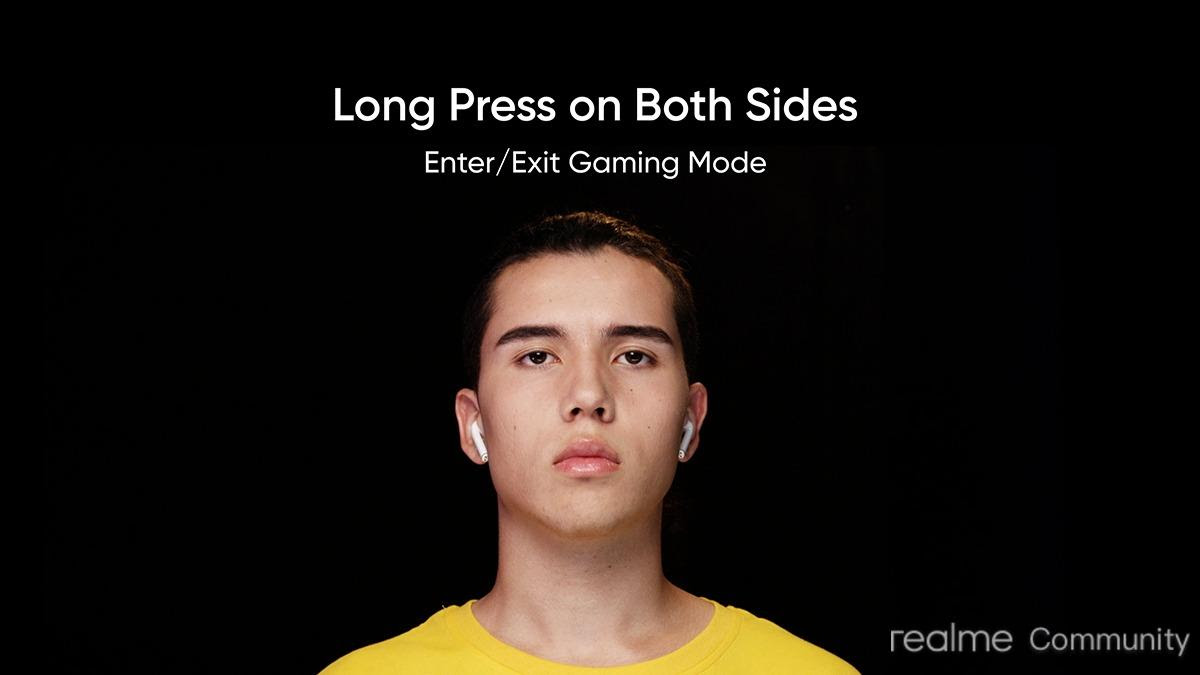 To enter/exit gaming mode, simple long press on both of the sides.
Dynamic Bass Boost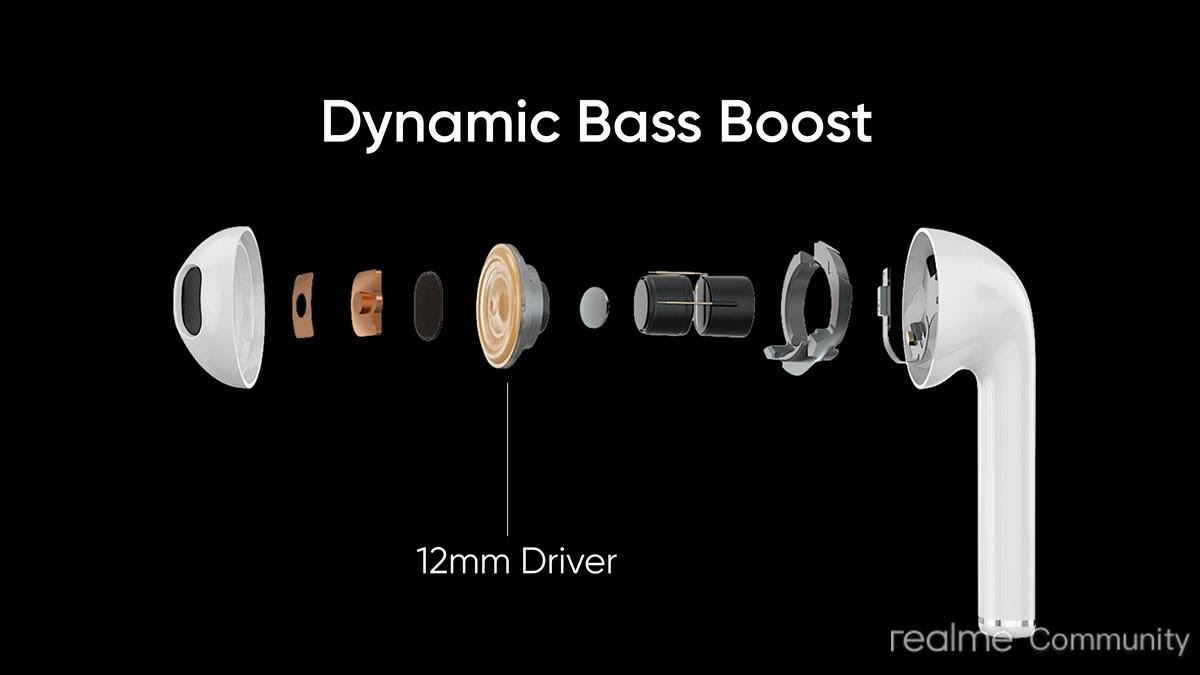 The realme Buds Air comes with LCP advanced multi-layer composite diaphragm, a big 12mm sound unit & uses a custom Dynamic Bass Boost that ensure powerful bass enhancing your music and movie watching experience.
Dual Mic Noise Cancellation
It is equipped with a dual mic setup one for capturing the human voice, the other for ambient sound, which is algorithmically synthesized to offset environmental noise & deliver clear conversation quality during calls.
Smart Wear Detection
The realme Buds Air also comes with Smart Wear Detection that can pause the music playback when you remove it from your ears and play again when you put it back into your ears giving you a true wireless experience.
Wireless Charging
With true wireless experience, it is quite obvious you want more to it. Presenting wireless charging on the realme Buds Air that fulfills our motto of true wireless experience.
17h Playback
The realme Buds Air comes can have a total playback time of 17h followed by 3h single playback giving you the best possible battery capacity.
3 Unique Colors
The realme Buds Wireless comes in 3 different colors mentioned above and we are certainly sure which is your favorite color from all above.
Price
The realme Buds Air is priced at Rs. 3,999 and will be available on Flipkart and realme.com/in from 23rd December, 12 PM. And we are running hate-to-wait sale from 2PM today for users who can't wait to hands-on the amazing realme Buds Air.